Mary Duff Collage, Thanks To Janis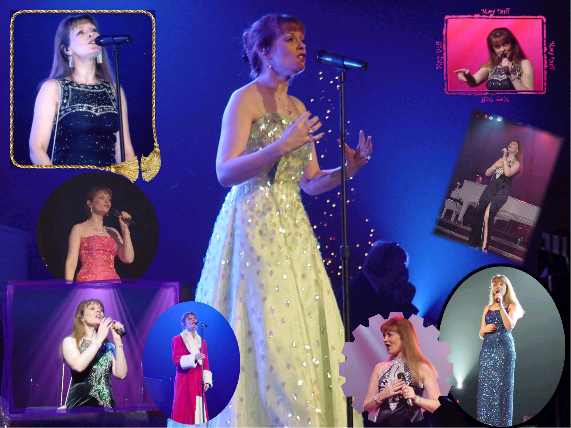 Mary Duff: Daniel's touring singing partner for the past 18 years. When she's not touring with Daniel, she does her individual performances throughout the U.K. and Ireland. Married to her Husband Paul (manages their Hotel) Newtown Country Club, Drumconrath, Navan, County, Meath.
Mary with yellow roses.

Mary in Branson 26 November 2002

From Janis
Mary